FREQUENTLY ASKED QUESTIONS
What is Journey To Broadway?
Journey to Broadway is a unique one-week performing arts learning experience for young performers ages 8-18. In this intensive program, students will have the opportunity to train with working Broadway professionals and specialized faculty on their one-week journey. This summer the Journey begins in Bergen County, NJ. Once admitted into the program through audition, students will have daily training in acting, singing and dance. Students will also receive speciality master classes from Broadway performers who will work on tv & film acting, mock auditions (cold readings and audition cuts), comedy improv and more. Every student will leave the program with a rehearsed and coached monologue and a song repertoire book of at least 2 cut audition songs. They will also learn key tools from the pros about how to build confidence, battle nerves and of course have fun while performing.
All participants will see a Broadway show and have a lunch Q&A / workshop with a current Broadway star at a NYC rehearsal studio. Our final event will be a showcase for family, friends and industry professionals. Parents are also invited before the showcase to attend a panel with industry professionals who can answer questions about a career in the performing arts. We are excited to announce our resident Broadway teaching artist for the week, Donna Vivino (Broadway's Wicked, Les Miserables, Hairspray, Fame Becomes Me, Saturday Night Fever, TV's Submissions Only, Sopranos).
Who can participate in Journey To Broadway?
Students ages 8-18 are invited to audition and anyone who receives an offer of admission following an audition and accepts the offer is eligible to attend.
How can I audition? Or how can I register my child or student to audition?
Please click on the "schedule your audition" tab or right here.
Why are there auditions?
Journey to Broadway is a very unique performing arts intensive. Students will be learning from professional Broadway performers every day. We feel that an audition is important as we want to make sure that we reserve this opportunity for serious, motivated young people and SPACE IS VERY LIMITED. We also want to make sure that our students are a good fit for this intensive program. Auditioning is a necessary component of performing and a learned skill. In the Journey To Broadway experience our audition process is the first step on taking one's passion for the performing arts to the next level. Our audition process is fun and welcoming and we also provide a group warm-up. Think of our audition as a meet and greet -- with a little bit of song. ;)
When and where is Journey To Broadway?
Journey to Broadway 2019 will be August 5 - August 10. Daily classes will be held Monday - Friday 9am - 5pm at rehearsal studios in Waldwick, NJ. On Wednesday students will be bussed to NYC to see a Broadway show and have a lunch Q&A with a Broadway star. Performance location for the Saturday showcase and parents' industry guest panel TBA. Orientation night for parents and students is Sunday evening August 4th in Waldwick, NJ.
Who teaches at Journey To Broadway?
Our faculty consists of Broadway and industry professionals including Broadway star Donna Vivino (Elphaba in Wicked, Original Young Cosette in Les Miserables, Hairspray and more) and performers from in Frozen, Clueless, Hamilton, Dear Evan Hansen, Beetlejuice, Lion King, , Radio City, Comedy Central, Nickelodeon, Disney and more. We also have specialized teaching artists who are certified in Educational Theatre and experienced in physical theatre, youth theatre, comedy improv and Shakespeare.
My son or daughter isn't a strong singer or dancer but loves to act. My child sings but isn't a strong dancer. Should they still audition?
Absolutely! This program is designed to help students become "triple threats" if they desire, but we also focus on students' own individual strengths. For example, if a young performer is proficient in acting they will have an opportunity to showcase this strength while learning how to incorporate their acting ability into singing and movement.
My son or daughter is not interested in pursuing a professional career on Broadway or in the performing arts. Is there still a benefit to this course?
Yes! The skills essential to success as a performing artist are the same skills essential to success in life. One-on-one communication, successful job interviews, confidence in speaking publicly, problem solving within a group dynamic, creativity, spontaneity, thinking critically, literacy skills, learning how to collaborate with others, developing a strong sense of work ethic; and presenting one's best self are all essential life-skills. This program aims to focus on all of these life-skills by utilizing performing arts as the vehicle. All students will personally benefit from the unique exposure to top performing arts professionals in our daily master classes. Regardless of whether your child plans to pursue a career in the arts, students will have the opportunity to hear individual success stories from leading arts experts in their field; their guidance and tribulations transcend into any future professional career path.
What is a typical day in the program?
Every day students will take classes in acting, singing and dance with their group. Classes include song interpretation, musical theatre singing, scene study, audition technique, theatre games, movement and dance. Prior to beginning the program students will be placed in their group according to age. In addition to the Core classes students will have daily special guest workshops and master classes with industry professionals and current Broadway artists who will be coming to Bergen County to work with the students. This fast moving day will challenge each student and allow them to take the next big step in their training, while having an incredible time!
Journey to Broadway master class teachers are highly regarded professional actors/teaching artists who have starred in major Broadway shows, on Television and in Film.
What is the weekly schedule?
Monday, Tuesday, Thursday and Friday we have master classes and rehearsals at our rehearsal studios from 9am-5pm in Waldwick, NJ along with a catered lunch daily. On Wednesday we will see a Broadway matinee preceded by a Q&A workshop and lunch with a Broadway star. Saturday we head to our showcase space (Theatre TBD) for the final performance. Parents are invited to attend a panel consisting of industry professionals before the showcase. The panel is led by Broadway guest artist Donna Vivino and parents will have the opportunity to ask questions to our panel guests about a career in the performing arts. Following the showcase performance there is a certificate ceremony.
Can parents attend the master classes and training sessions?
We do not permit parents to attend any sessions or classes as it affects the students' performances and training. There is a lot offered to parents during the week. The first event is an orientation on Sunday August 4th at 6pm where parents and classmates, chaperones and some faculty members can meet and greet and discuss the upcoming week. Finally there is an industry panel for parents preceding the student showcase on Saturday the final day of the program. The showcase is free for friends and family of the student. Extra complimentary tickets are available on a first-come first service basis. All students are guaranteed 2 tickets each.
Can a young child handle this level of activity?
Yes! All participants are all selected by audition and are pursuing something they love. Our program is challenging but age-appropriate.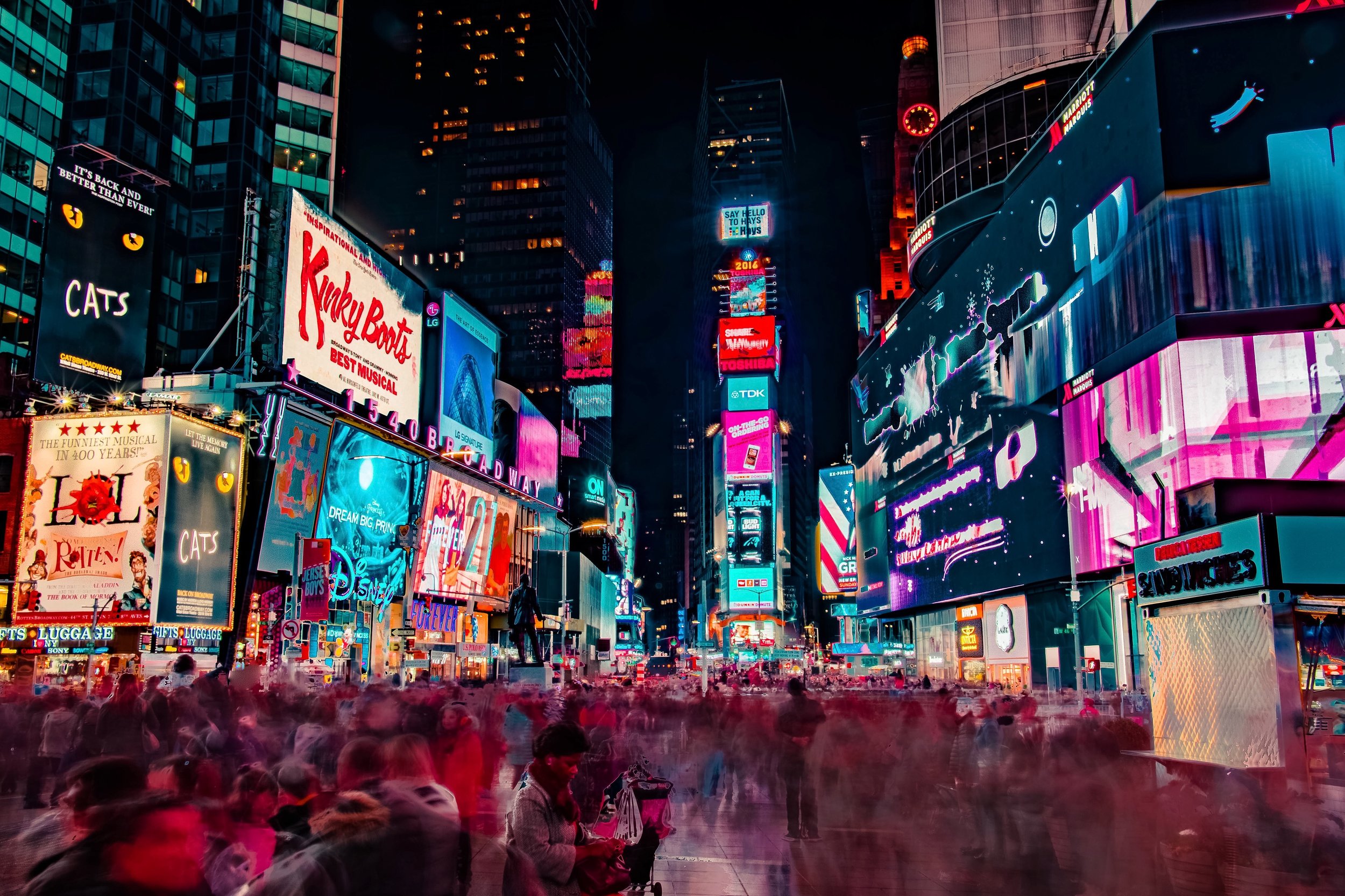 What is the tuition for the program?
Tuition for the 2020 "Journey to Broadway" program (Monday - Saturday 9am - 5pm) will be announced and includes:
** sibling discount - 10% off of oldest student
Daily Special Master classes with Broadway Guest artists and industry professionals from shows such as "Hamilton", "Frozen", "Dear Evan Hansen", "Beetlejuice", "Wicked" that will cover the following -- including but not limited to:

Song interpretation (Finding your voice & voice type)

Theatre/Broadway Dance (How to learn a dance combination quickly)

Acting for the camera

Comedy improv

Cold Readings

Choosing the right songs and monologues for YOU

The Dos & Don'ts of Auditioning

Key tools to Battle Nerves and Have Fun Onstage
Daily musical theatre workshops with resident "Journey to Broadway" teaching artist and professional Broadway actress (Wicked, Hairspray, Les Miserables) Donna Vivino

Daily intensives and rehearsals for our Showcase (Location TBD) from 9am - 5pm in acting, singing and dance (ALL STUDENTS ARE DIVIDED INTO GROUPS ACCORDING TO AGE) in a rehearsal studio in Waldwick, NJ with our performing arts team and master guest teachers. Students will learn the "Broadway basics" including how to break down a dance combination, how to pick the right place to cut a song down to 16-32 bars and scene study/monologue. Every student will leave the program with a rehearsed and coached monologue and a song repertoire book of at least 2 cut audition songs. They will also learn key tools from the pros about how to build confidence, battle nerves and of course have fun while performing.

Tickets to a Broadway matinee on Wednesday preceded by a Q&A lunch and workshop with a Broadway star in a New York City rehearsal studio

Mock audition session with NYC casting director and/or agent for young performers

Guest Panel and information session for parents with industry professionals the day of the showcase.

Orientation night and meet & greet Sunday evening

Showcase performance for family, friends and invited NYC industry guests (Location TBD)

Facetime coaching session (15 minutes) prior to the start of the program for help with preparation.

Bus transportation round trip to NYC on Wednesday

Certificate ceremony for "Journey to Broadway" program following industry showcase

Two "Journey to Broadway" t-shirts
What do I bring on my "Journey to Broadway" ?
Upon admission into the program we ask that you bring:
a backpack

two pencils/pens and a highlighter

comfortable clothing to move/dance in

any dance shoes you may already have or a sneaker

a three-ring binder with sheet music of at LEAST two contrasting musical theatre songs which you will be working on during the week with professional voice/acting coaches

please have an age-appropriate monologue prepared and memorized prior to the start of the program (after all admissions letters have been sent we will send a few suggested monologues and resources to find your own)

2-3 photos (this does not need to be a professional headshot but simply a nice picture chest level and up (a school picture day photo is fine!) size 8X10 with your name Labeled on it. You DO NOT need to have professional photos taken it is not necessary. These photos are for agents and casting directors you will meet during the program.
But most importantly bring your passion for performing, an open heart and mind and amazing self!
What is the Journey To Broadway Cancellation Policy?
After a student has been invited into the program and accepted their invitation there is a 50% deposit due to secure a spot. If a student must withdraw from the program, there are no refunds or credits of any kind for the initial 50% deposit. These deposits guarantee your space in the program. After the remaining 50% of the tuition is charged on the dates listed in your acceptance letter, there are no refunds or credits of any kind. If you choose to pay in full at the time of your registration and must withdraw before the final payment due date listed, we will refund you the remainder payment only (50% percent of the total program fee).